Four times Book of the Year Finalist!!
Best in Juvenile Fiction, Literary Classics Book Award, 2017
Three Times Editor's Choice Award!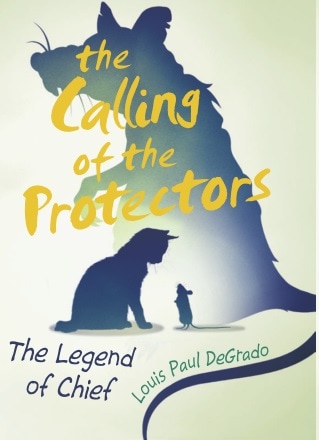 2017 Gold Award Juvenile Fiction, Literary Clasics
2016, Editor's Choice, iUniverse, 2016 Rising Star, iUniverse
"The Calling of the Protectors, The Legend of Chief," won finalist in the Literary Classics book award. The book won best book in Juvenile fiction and earned a gold seal:
Please see the post at http://clcreviews.blogspot.com/2017/06/the-calling-of-protectors-legend-of.html
"DeGrado hits a home-run with this empowering read. Recommended for home and school libraries, The Calling of the Protectors, the Legend of Chief earns the Literary Classics Seal of Approval.""With its sweet kitten heroine and environmental themes, this novel will resonate with readers of all ages." -Foreword Reviews."But despite its seriousness, the novel is also charming, fun, and entertaining. Its many wonderful songs (alley cats sing the blues, for example) absolutely beg for transformation into an animated movie. The satisfying ending will have readers cheering out loud—and waiting hopefully for the next book in this series. An exciting story for animal lovers about courage, resilience, and working together. –Kirkus Reviews
---
Finalist, Foreword Review Book of the Year 2015, Editor's Choice, iUniverse.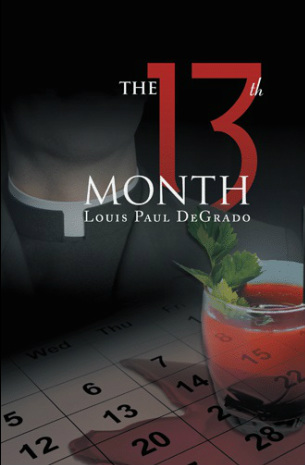 Clarion Rating: FOUR STARS!!!!
"In his page-turning Christian-themed novel, The 13th Month, Louis Paul DeGrado offers a fresh take on the theme of demonic powers among us.
With its unusual theme, colorful characters and nail-biting plot, this book is sure to please anyone who appreciates a different take on evil or who loves Christian science fiction." -Blue Ink Press
Forces of Evil once reigned in the 13th Month and are seeking to do so again.
Have you ever wondered why bad days linger or why moments of regret stick with you and bad situations seem surreal? What would you do if you found out that evil exists in these moments of time and forces of evil were working to control and extend them by warping reality?
Evil once controlled the 13th Month and is looking to do so again!
When a revered priest, Father Frank Keller, investigates a tragic murder in his parish, he is thrust into a covert battle between forces of good and evil. The leader of the group, Adnan, is convinced that the shadows, once banished from the world, are gaining a foothold. The only way to stop them is to go to the place where the shadows come from; a portal that may lead him directly to the gates of Hell!
---

Copyright 2001 by Louis Paul DeGrado. No contents of this website may be reproduced,
stored in a retrieval system, copied, or printed for display without written
permission from the author.